Treats
For Life!
Dogs are family. Period. We believe that every dog treat should be made with real, wholesome, clean ingredients. That's why we use only certified organic ingredients in all of our products.
Every treat we bake is wheat, corn & soy free (the most common allergens and fillers in commercial dog products) and always baked in small batches in our bakery in Western Australia.  Everything we make is free of chemicals, salt, artificial flavours, colours, fillers and GMO ingredients. Just healthy, simple ingredients go into our treats. And by the way, the dogs absolutely love them!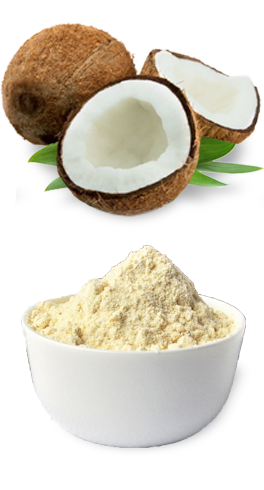 Protecting the Planet

Choosing to buy organic means that you've chosen not only to help your dog be free of chemicals, but that you are contributing to a cleaner environment.

Keeps dogs healthy

We use a variety of fruits and vegetables in our treats, all of which contain beneficial nutrient goodness.

Organic Treats

Treats that are not only tasty but are also good for your dog and the environment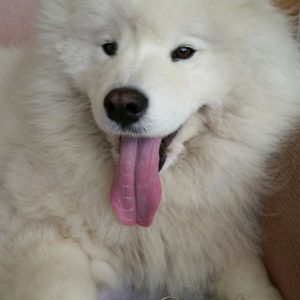 After trying them we noticed that she has stopped scratching her nose and that her coat was getting show dog quality after 2 weeks. I strongly recommend Marty and his range of hemp biscuits, we have also recommended his biscuits to all our friends.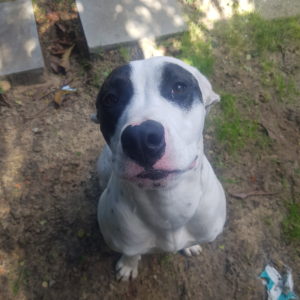 Misty is a 10 month old Arab Bull Terrier. She is not even 1 and she is developing muscle at a rate of 2x that of any of my previous dogs. I want to thank Marty for putting me on to his hemp protein biscuits, Misty loves them and I love the way Misty's muscles has really started to take shape.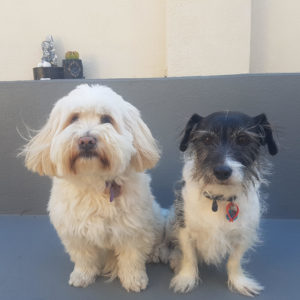 Jack is a healthy jack russel cross. We have had Jack for .. years and although we went through a struggle the first couple of years to find out what he was and wasn't allergic or intolerant to. He is now loving life in his new climate down under. He loves Pawsome Organics treats and can't get enough of the Hemp and Banana bones and we can rest easy knowing that the treats are grain/ gluten free for our little doggie.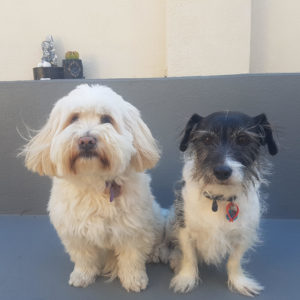 Ruby is our fussy little princess who usually just sticks to her tried and tested treats. She took the bone right out of my hand and after her initial inspection of it, it was like a bell went off and she scoffed it down and wanted more.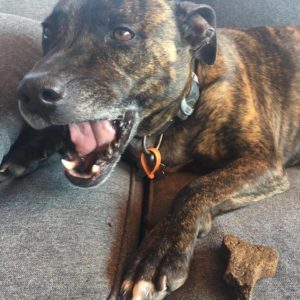 My boy Benji loved his Pawsome treats gone within seconds, even better knowing they're full of healthy natural ingredients!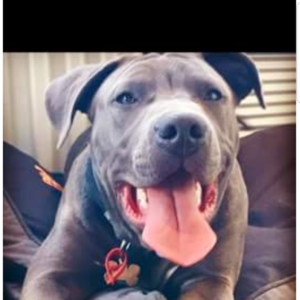 Thankyou so much to Marty and the team at Pawsome Organics. I love these treats as much as our 2 dogs do, suited to all diets as they are natural and REAL ingredients, perfect size and delicious.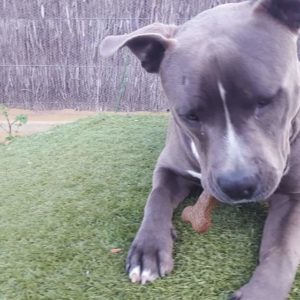 Thanks so much pawsome, these are a huge hit with my boy. He has no allergies etc but I know I'm giving him a healthy treat full of all the goodness.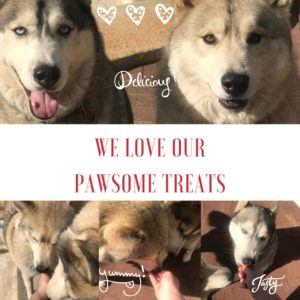 My 2 huskies Makalu and Tyson thought pawsome organics treats were amazing and they love sampling them. Thanks Marty
Latest Blog
Check our latest posts
10 "People" Foods for Dogs 10 dog-approved people foods will provide your dog with variety and a nutritional boost! By Elizabeth Pask and Laura Scott Can my dog eat that? Apples, salmon, pumpkin, beans, yogurt… people foods that are safe for your dog to eat. As a responsible and informed dog lover, you probably know […]
Vegetables Dogs Can Eat These vegetables are good for dogs. Add these healthy veggies to your dog's dinner By Elizabeth Pask and Laura Scott For a dog, part of the pleasure of eating a biscuit or some kibble is the satisfying crunch. You can give Max that same crunch with a number of raw veggies. […]
9 Environmental Reasons To Go Vegan As if being healthier and helping out our furry and fishy friends wasn't enough, there are also plenty of huge environmental reasons to go vegan, too. Thanks to the brilliant work of people such as Cowspiracy filmmakers Kip Anderson and Keegan Kuhn, mainstream awareness about how what we eat affects […]